Director, Business Development 
BoxMeta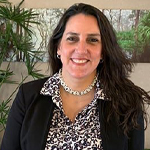 Luisa Russoman manages BoxMeta's client services department and oversees the firm's marketing initiatives and channel development. She looks after strategic partnerships, brand image and customer acquisition through online and offline advertising. She works closely with BoxMeta's administrators and engineers to deliver custom solutions based on each client's business workflows, technology roadmaps, technology concerns and overall business goals.
She is passionate about educating the business community and clients on the constantly evolving security risks that plague the technology industry. By working alongside BoxMeta's security team, meeting regularly with clients and through ongoing engagement with technology industry leaders, she provides audiences information to make the necessary security-related decisions for their organization. She has nearly 20 years of financial service and industry-related experience.