Human Resources Consultant
The Krizner Group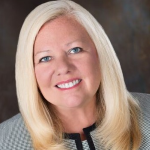 With many years of senior-level human resources experience in the private sector environment, Joyce Chastain brings practical know-how to each engagement. As a human resources consultant with The Krizner Group, she specializes in talent development, employee relations, internal investigations, employment law compliance, and affirmative action plans. She is a frequent guest speaker for professional associations and academia covering a wide array of human resources topics.
Chastain holds a Business Administration degree from Emmanuel College, Franklin Springs, Ga.; was awarded Senior Certified Professional designation, Senior Professional in Human Resources designation and holds an Advanced Certificate in Internal Investigations.
She has served on the board of the HR Florida State Council from 2007-2016, serving as President in 2013 and 2014. Additionally, she has served as a:
Member of the Florida State University Center for Human Resource Management;
Board Member of the Big Bend Society for Human Resource Management;
Board Member of the Big Bend Business Leadership Network; and
Mentor in the Society for Human Resource Management Program.
Chastain has been named a Tallahassee Volunteer of the Year Finalist and Leon County Schools Volunteer of the Year. She was selected as one of the 25 Women You Need to Know in Tallahassee and was honored with the designation of the Florida Human Resources Professional of the Year. She has also been featured by the Florida Trend Magazine as a Trendsetter in Human Resources.