Director, South Florida Operations
Email:
jkovach@jimmoraninstitute.fsu.edu
Office:
Jim Moran Institute for Global Entrepreneurship, 1401 East Broward Boulevard, Suite 304, Fort Lauderdale, FL 33301
Phone:
954-228-3028
Degree:
Master of Business Administration, Florida Atlantic University
Master of Social Work, Florida State University
Bachelor of Science in Social Work, Florida State University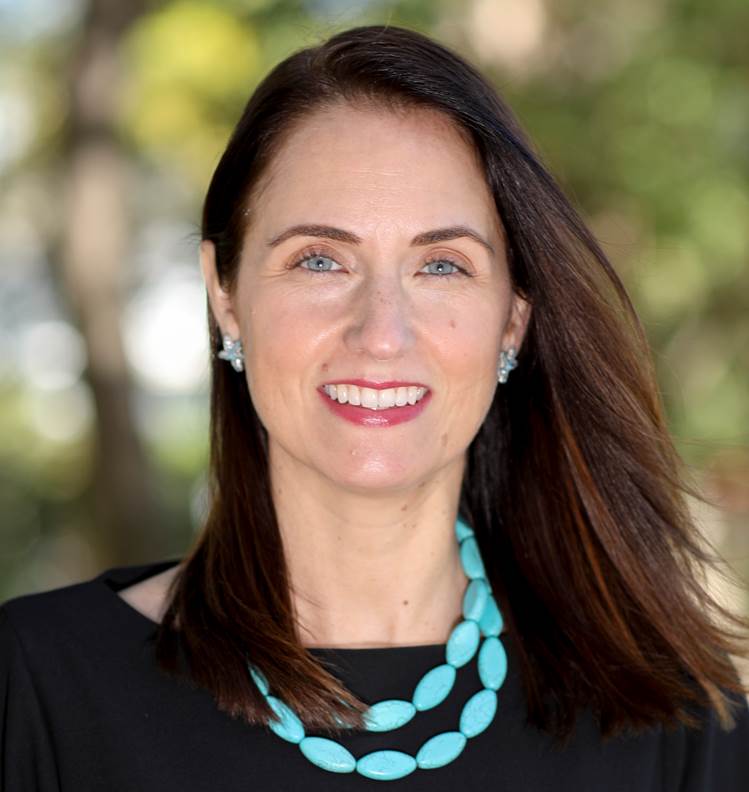 Jennifer Kovach's title may be Director of South Florida Operations for the Jim Moran Institute for Global Entrepreneurship, but that is only the tip of the proverbial iceberg in her professional and personal life. At her start in 2012, Jennifer was tasked with establishing the division from the ground up and within three short years she created a full-scale entrepreneur and nonprofit leadership training division serving the community through Small Business and Nonprofit Executive Programs, Expert Speaker Series, CEO Peer2Peer roundtables, and an annual Small Business Leadership Conference. In addition to her job, however, Jennifer a native of South Florida has long been dedicated to the community. In the past, she has worked at Children's Home Society, Kids in Distress and Family Service where she held important counseling and supervisory positions in these vital organizations. She then moved into the economic development sector, serving five years as a Director with the Technology, Enterprise and Development Center. This was the perfect segue into her present role at the Jim Moran Institute.
Jennifer is a graduate of Florida State University, where she earned a degree in social work, then went on to earn her Master of Social Work, also from FSU, as well as her MBA from Florida Atlantic University. Jennifer rarely rests. She is an active member of the Junior League of Greater Fort Lauderdale, having held numerous leadership positions there, from serving as their president and a member of the board of directors, to being vice president of finance, as well as chairing their major fundraiser Riverwalk Run. Furthermore, Kovach is chair of the Alliance of Entrepreneur Resource Organizations and Alliance of Nonprofit Resource Organizations in Broward County, serves on the Greater Fort Lauderdale Chamber of Commerce's Small Business Council and was past chair of its Small Business Forum. Additionally, Kovach is a graduate of Leadership Broward and a member of the Greater Fort Lauderdale Alliance. These affiliations are a win-win – they provide personal growth and networking opportunities for Jennifer, and the organizations recognize that she is a tireless advocate for their missions. As if that isn't enough, she is also a parent and spouse. With a lot on her plate, Jennifer moves forward with tremendous grace and success in all she does.
---
HONORS AND AWARDS
Past: Phi Alpha Honor Society, Florida State University
---
INTERESTING FACTS
Mrs. Kovach, a native of South Florida, is making an impact in the community through volunteerism and her professional career. She volunteers and supports such notable organizations as the Junior League, United Way, American Red Cross, Ronald McDonald House, and as a past board member of Family Central. Her passion for helping individuals achieve their potential is in direct alignment with her career path.
Additionally, in her role as Director of the South Florida Division for the Jim Moran Institute Mrs. Kovach collaborates with local economic development organizations supporting entrepreneurs and non-profit business leaders. These organizations included: Broward College, Children's Services Council of Broward County, Community Foundation of Broward, Greater Fort Lauderdale Alliance, Greater Fort Lauderdale Chamber of Commerce, Greater Hollywood Chamber of Commerce, Hispanic Unity, of Florida, Leadership Broward, Metro Broward, Urban League of Broward County, SCORE, Small Business Development Center, Procurement Technical Assistance Center, and the U.S. Small Business Administration.