Business Matters. It's Time to Start Working ON Your Business and Put Business First!
Created to be a world-class learning experience that accommodates the busy schedule of small business owners, the Small Business Executive Program (SBEP) is ideal for CEOs, entrepreneurs, presidents of small businesses, and immediate successors of businesses. You will emerge a stronger leader ready to capitalize on business opportunities, implement best practice management, and turn challenges into a strategic advantage.
Thanks to our supporters, this program is being offered at no cost to the accepted participants.
---
Application & Schedule
Thank you for your interest in the Tallahassee Small Business Executive Program (SBEP). The Tallahassee SBEP Class XIII will run from January 2021 through February 2021. All of the following sessions are mandatory attendance. Thank you for committing to work "on" your business.
The Jim Moran Institute began implementing our in-person Reopening Plan on August 1, 2020 and will continue following the plan as long as needed. We will follow the guidance of college, university, local, state, and federal officials in each of our satellite locations to maintain the health and safety of our clients, staff, volunteers and guests. The fluidity of the situation is likely to require continuing flexibility. All program schedules and formats are subject to change and will be revised as needed. For questions or details regarding Florida State University's Coronavirus response, click here.
TALLAHASSEE SBEP CLASS XIII PROGRAM Schedule
| | |
| --- | --- |
| Date: | Activity: |
| December 18, 2020 | Application Deadline |
| January 6, 2021 | Day 1 |
| January 20, 2021 | Day 2 |
| February 9, 2021 | Day 3 |
| February 24, 2021 | Day 4 |
| February 24, 2021 | Closing Ceremony (Tentative) |
December 18, 2020
Application Deadline
January 6, 2021
Session 1
January 20, 2021/strong>
Session 2
February 9, 2021
Session 3
February 24, 2021
Session 4
February 24, 2021
Closing Ceremony
---
What You Can Expect
Presented over four months, the SBEP is designed to take into account your demanding schedule while enabling you to assess your company's position, develop long-term strategies, create practical action plans and connect with fellow business owners and members of the Jim Moran Institute's network for advice and support.
---
What Businesses Have Been Through The Program?
VIEW PAST PROGRAM PARTICIPANTS
---
What the Program Covers
The SBEP is focused on corporate growth and financial success. It is an unparalleled opportunity to enhance your business skills, innovate with other talented small business owners, and prepare for the new challenges that lie ahead. Whether you seek a more global perspective, better ways to seize opportunities, or greater insight into managing day-to-day operations, the SBEP can help you realize your company's potential - and your own. While examining business fundamentals, strategies and best practices from the perspective of a business leader and owner, you will explore a broad range of topics including:
Business Model Canvas
Strategic Thinking
Financing Your Growth
Digital Marketing
Financial Analysis of Your Business
Human Resources Issues Today
Protecting your Creation
Workplace Violence and Active Shooter Training
Cyber Security
Exit Strategy & Succession Planning
---
Program Resources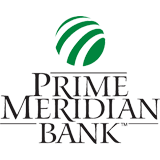 ​
---
For more information, contact:
Mike Campbell, Director of North Florida Operations
Jim Moran Institute for Global Entrepreneurship
Florida State University College of Business Jim Moran Building
111 South Monroe Street Suite 3000, Tallahassee, FL  32301-1545
mscampbell@jimmoraninstitute.fsu.edu
Phone: 850-644-4414 
Cell: 850-545-7354 
Fax: 850-644-5950
"This was such a gift and amazing resource. All small business owners and executives could always be better, could always learn more. This was a refreshing break from the day to day to really think about how we could improve and maximize impact. Thank you for the opportunity to learn, do, and grow."
Barby Moro
Red Eye Coffee
title-inside title-centered
2