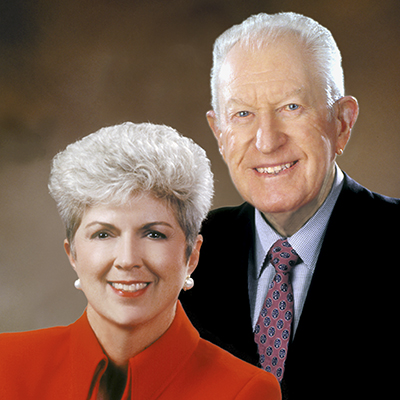 From humble beginnings in Chicago, Jim Moran's entrepreneurial spirit came alive when he began selling soda pop at sandlot baseball games at the age of seven. As he neared adulthood in 1939, he saved $360 to buy a Sinclair gas station, soon turning it into the highest volume and most profitable Sinclair station in Chicago. His skill and innovation in advertising and marketing helped him build his Hudson and then Ford dealerships into the world's largest. He was a pioneer in the use of television to sell cars, and came to be known as "Jim Moran the Courtesy Man." He became the only automobile dealer ever to be featured on the cover of TIME magazine on March 24, 1961.
After leaving Chicago to retire in Florida to battle – and win – a diagnosis of cancer, he was approached by Toyota Motor Sales with the possibility of distributing Toyotas. On October 26, 1968, during his first visit to Japan, Jim was awarded the franchise to distribute Toyotas and Southeast Toyota Distributors was born. Other automotive-related businesses followed, including parent company JM Family Enterprises. Now one of the largest, most innovative and diversified companies in the automotive industry, learn more about JM Family. 
Jim Moran was presented with the prestigious Horatio Alger Award in 1996. In 1997, Florida State University awarded an Honorary Doctorate of Humane Letters to Jim Moran to recognize his marketing talent and skills. On October 11, 2005, Jim Moran was inducted into the Automotive Hall of Fame in Dearborn, Michigan. It is the highest honor bestowed in the international motor vehicle industry and is reserved for those who have significantly influenced the automotive industry and are distinguished for their creativity, toil and genius.
A 1995 contribution from Jim and Jan Moran and JM Family Enterprises established the Jim Moran Institute for Global Entrepreneurship at the Florida State University College of Business with additional support through the years. Since 2011, further enhancements to the Jim Moran Institute and its outreach have been made possible by Jan Moran and The Jim Moran Foundation.
In December 2015, Jan Moran and The Jim Moran Foundation committed $100 million to FSU – the largest gift in the university's history – to expand the Jim Moran Institute's operations statewide and create the Jim Moran School of Entrepreneurship.
---
About the Jim Moran Foundation 
Founded in 2000 by automotive pioneer Jim Moran, the mission of the Jim Moran Foundation is to improve the quality of life for the youth and families of Florida through the support of innovative programs and opportunities that meet the ever-changing needs of the community. For further information, visit the Jim Moran Foundation website or call 954-429-2122.