President & Founder 
Adaptive HR Solutions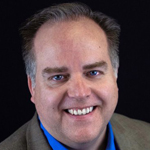 Chad Sorenson is the President and Founder of Adaptive HR Solutions and has more than 25 years of diverse business, communications and human resource experience. He works with companies across the state that range from 5 to 1,200 employees and focuses on leadership development, manager training, employee performance management and employer compliance in industries such as healthcare, manufacturing, construction trades and professional services organizations. Prior to founding Adaptive HR Solutions in 2008, Chad served as Vice President, Director and Manager of Human Resources for several companies in the Jacksonville area.
He is certified as a SHRM-Senior Certified Professional and a Senior Professional in Human Resources. Chad serves as the 2019-2020 President-Elect for the HR Florida State Council. He was also the President of SHRM Jacksonville in 2015 and 2016. Chad regularly speaks to other SHRM chapters, business associations and companies across the state on topics such as leadership development and employee engagement.