Head of Marketing Latin America and Caribbean, Apple, Inc.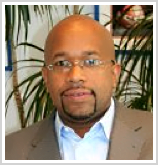 In his current role, Arturo heads up the marketing efforts for Latin America for Apple. He is responsible for marketing communications, corporate communications, product marketing, education content, enterprise marketing and developer relations across all 38 countries in Latin America and the Caribbean with special focus on Brazil, Mexico, Colombia and Chile. Arturo joined Apple in Oct. of 2014.
In 2012, Nunez became Vice President Global Marketing for Nike Basketball and was responsible for driving Nike's marketing vision and strategy for the basketball category globally. He was responsible for crafting the voice of Nike Basketball as well as the communications, public relations, events, retail, digital, e-commerce and creative strategies. He developed the campaigns and branding for Lebron James, Kobe Bryant, Kevin Durant, Kyrie Irving and Paul George.
Previously, Arturo served as Marketing Director for Nike's Emerging Markets geography from 2009. A passion for both sport and global culture drew Nunez to Nike. For Nike, Emerging Markets represented the nexus of sport and global culture – the geography is home to some of the world's most diverse countries as well as the most inspiring and accomplished athletes and teams.
Nunez led Nike brand efforts overseeing all aspects of the marketing mix, including brand communications, sports marketing, public relations, retail marketing and category brand management, and driving brand energy around such key Categories as Football (Soccer), Running and Sport Culture. Nunez joined Nike in 2007 as Marketing Director for the U.S. Southeast Region, and six months later he was appointed Marketing Director Nike Americas.
Before coming to Nike, Nunez spent 7 years at the NBA, working his way from Marketing Director of Consumer Products for the Latin America office, to Vice President and Managing Director of Latin America and the U.S. Hispanic market. Nunez has also held a variety of marketing roles for leading companies like Diageo (Louis Vuitton, Moet Hennessy and United Distillers JV), Colgate Palmolive (U.S. and Costa Rica), and PepsiCo Restaurants International (Caribbean and Central America).
A native of Harlem, New York and son of Venezuelan and Cuban parents, Nunez attended Florida A&M University, where he studied Business Administration and Economics.
He is fluent in English, Spanish and Portuguese and resides in Pinecrest, Florida with his wife, Ana, son, Marcelo and daughter, Karina. In his spare time, he collects art, DJ's and holds membership in a number of groups with the mission of helping others realize their dreams. These include Summit Series, Conversations in The Park and the New Fania Collective.
As part of Advice Straight Up: An Expert Entrepreneur Speaker Series, the Jim Moran Institute sponsored Arturo Nunuz to speak at the 34th Annual Small Business Week Luncheon.