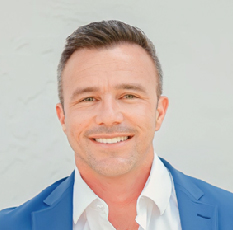 TOPIC: A World Without Bosses
This workshop dives into company issues that arise from traditional business structures, office politics, and workplace culture. The conversation will be geared towards opening the minds of leaders to take the first step towards evolving their workplace. Ryan will share first-hand experiences, as well as best practices from other organizations. The workshop includes exercises that each participant will individually complete to begin the process of rethinking key positions in their organization.
Ryan Boylston, Founder & CEO at 2TON - has been partnering with companies to assist with marketing and communication strategies since 2011. Prior to launching his West Palm Beach-based agency, Ryan led innovative programs at JM Family Enterprises (Southeast Toyota) and AutoNation. In addition, Ryan has served his hometown in an elected capacity, as City Commissioner of Delray Beach, since 2018. Ryan enjoys donating his time as a guest speaker/instructor/mentor at Florida Atlantic University, Lynn University, Watson Institute, and the Jim Moran Institute for Entrepreneurship. He regularly leverages his marketing experience, entrepreneurial background, and his passion for civil service to speak at local and regional conferences.