Co-Founder, SyFy Channel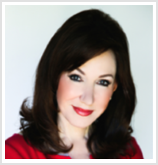 Laurie S. Silvers practiced law in South Florida for more than 10 years before starting her career as a media entrepreneur. She is an owner of: Home Town Cable Plus, a telecommunications system providing TV, Internet, phone and alarm monitoring services in Port St. Lucie; Treasure and Space Coast Broadcasting, which operates five radio stations in Florida's Treasure Coast; co-founder and president of Hollywood Media Corp.; co-CEO of Hollywood.com a major Internet provider of entertainment news and information; and a member of the Board of Directors of MovieTickets.com, a leading on-line movie ticketing site. Silvers was co-founder of the SyFy Channel, of which she served as chief executive officer from January 1988 to March 1992 and co-vice chairman from March 1992 to March 1994.
Silvers is a member of the Board of Trustees of the University of Miami and serves on its executive committee, is chair of the Academic Affairs Committee and a member of the Law School Visiting Committee; chair of the Board of Directors of WPBT Channel 2, the public broadcasting station for Miami; vice-chair of the Board of Directors of the Kravis Center for the Performing Arts in West Palm Beach where she is chair of the Development Committee; member of the Board of Directors for the town of Palm Beach United Way; co-chair of the 2014 International Red Cross Ball in Palm Beach, and 2010 chair of the Economic Council of Palm Beach County.
Silvers speaks annually at Duke University's Women in Business Program, as well as FAU's School of Business, and has spoken at both the University of Miami School of Law and Harvard Business School.
Silvers is a 2011 recipient of the Sun Sentinel's "Excalibur Award."
She is a volunteer mentor with the "Women of Tomorrow" program, which mentors at-risk high school girls, and recipient of the 2013 Empowerment Mentor Award.
The Hillel Program at Duke University is named for Silvers and her husband, Mitchell Rubenstein, in recognition of their philanthropy to the program.
Silvers and her husband have three children.