Director of Marketing and Communications, Southwest Airlines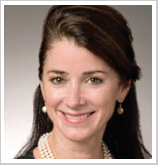 Dana Williams has more than 20 years of marketing and management experience including 17 years at Southwest Airlines in various management positions. In her role as Director of Marketing and Communications, Williams heads the company's local brand management strategy and overall local communications efforts. She was a member of the Southwest team that used extensive research to determine whether or not the company should charge for baggage. Williams knows the power of innovating during turbulent times and developing a strong company culture, and internal and external branding. Southwest's ultimate decision not to charge their customers for baggage helped the company remain on top of the commercial airline industry when the economy took a downward spiral.
Williams is an executive alumni board member of University of North Texas, a board member for Children's Cancer Fund and a Leadership Texas Alumna. In addition, she has served on the Southwest Airlines Culture Committee for more than 10 years.
Williams attended University of North Texas, where she met and married her husband, Worth. She graduated with a Bachelor of Science from Texas State University. She and Worth live in Dallas and have one daughter, Whitney.