President, Restaurant Equipment World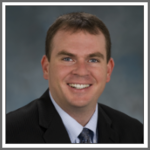 Restaurant Equipment World has become globally recognized as the e-commerce leader within the restaurant equipment and supplies industry. Building on his family owned business, Pierce created an online enterprise consisting of more than 220 web sites featuring over 36,000 products. The company was the first in the industry to embrace the online marketplace and currently receives millions of hits per month to their network of web sites. The company serves over 100,000 customers located in all 50 states and 100 countries internationally. Additionally, the organization operates a retail walk-in cash & carry showroom featuring over 55,000 feet of restaurant equipment and supplies.
Pierce is Vice-President of the Executive Committee of the Foodservice Equipment Distributors Association (FEDA) which focuses on dealer advocacy issues. He will become President of FEDA in 2014. He also served as the 2011 FEDA Annual Convention Chairman and the 2010 FEDA Annual Convention Co-Chairman.
Pierce is on the Board of Directors of the Valencia College Foundation and is a member of the Stetson University Family Enterprise Center Board of Advisors as well. He has testified before both the United States Senate and the United States Congress.
As part of Advice Straight Up: An Expert Entrepreneur Speaker Series, the Jim Moran Institute sponsored Brad Pierce to speak at the 2013 Greater Tallahassee Chamber of Commerce Annual Chamber Community Conference.