Summer Entrepreneurship Reads
---
Summer Entrepreneurship Reads
---
The Jim Moran Institute for Global Entrepreneurship's team is always looking for a few good entrepreneurship or business-related books to share with our program participants, colleagues, family and friends. Our team has compiled a list of relevant book titles to share with you. From business strategy to venture capital to sustaining your company's future, there is a genre on this list just for you. We hope that you enjoy!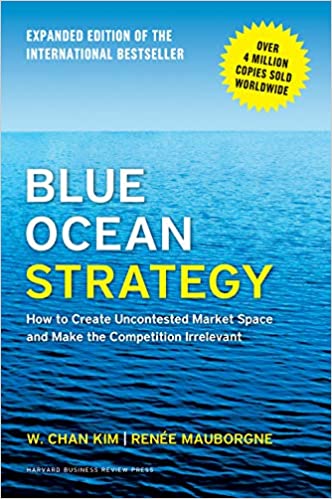 By: W. Chan Kim and Renee Mauborgne
Recommended by: Melissa Roberts, managing director of the Jim Moran Institute
In this perennial bestseller, embraced by organizations and industries worldwide, globally preeminent management thinkers W. Chan Kim and Renee Mauborgne challenge everything you thought you knew about the requirements for strategic success. Recognized as one of the most iconic and impactful strategy books ever written, Blue Ocean Strategy, now updated with fresh content from the authors, argues that cutthroat competition results in nothing but a bloody red ocean of rivals fighting over a shrinking profit pool. Based on a study of 150 strategic moves (spanning more than 100 years across 30 industries), the authors argue that lasting success comes not from battling competitors but from creating "blue oceans"--untapped new market spaces ripe for growth.
---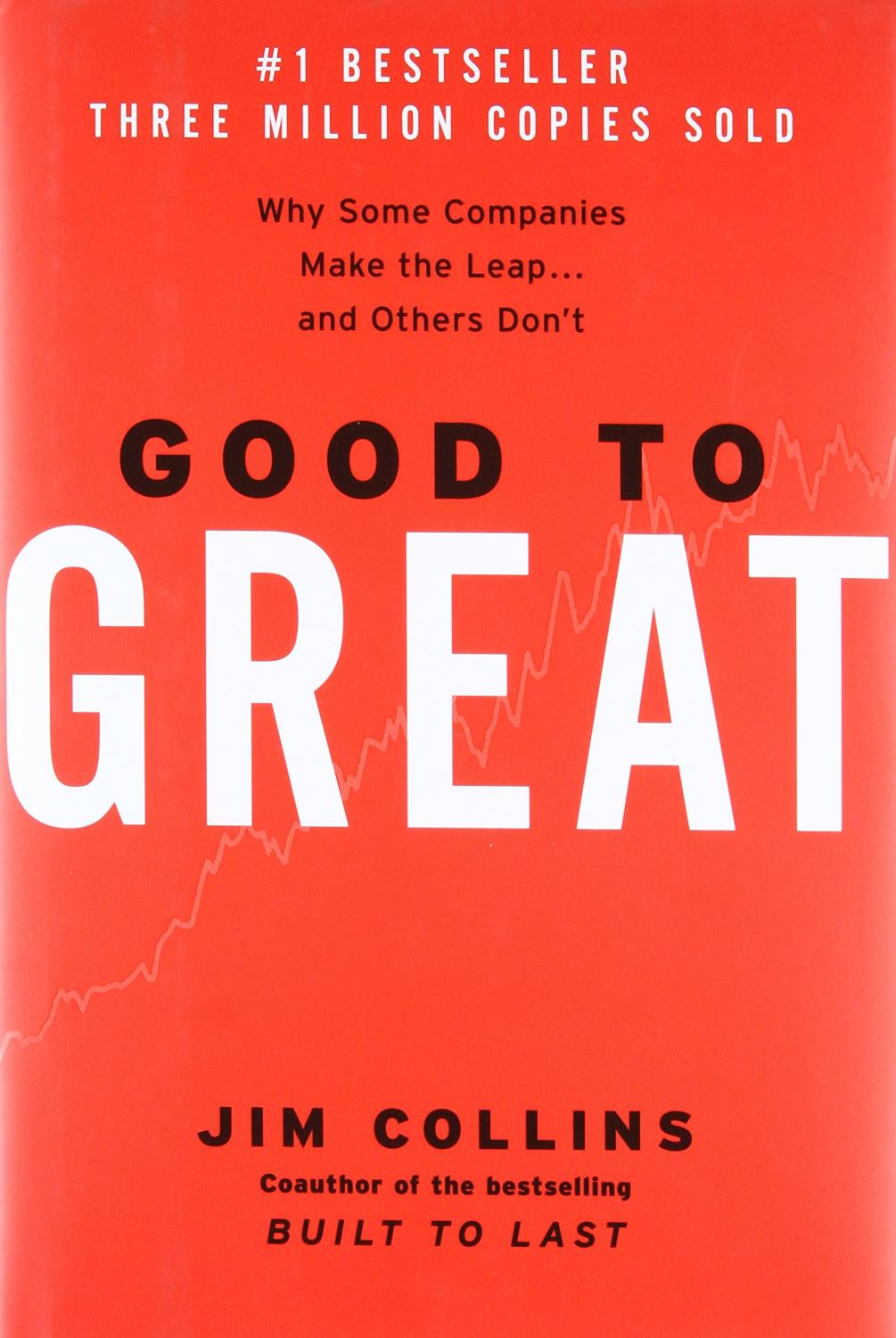 By: Jim Collins 
Recommended By: Melissa Roberts, managing director of the Jim Moran Institute
Good to Great: Why Some Companies Make the Leap... and Others Don't is a management book by Jim C. Collins that describes how companies transition from being good companies to great companies, and how most companies fail to make the transition. The Challenge: Built to Last, the defining management study of the nineties, showed how great companies triumph over time and how long-term sustained performance can be engineered into the DNA of an enterprise from the very beginning. But what about the company that is not born with great DNA? How can good companies, mediocre companies, even bad companies achieve enduring greatness?
---
Small Giants: Companies That Choose to Be Great Instead of Big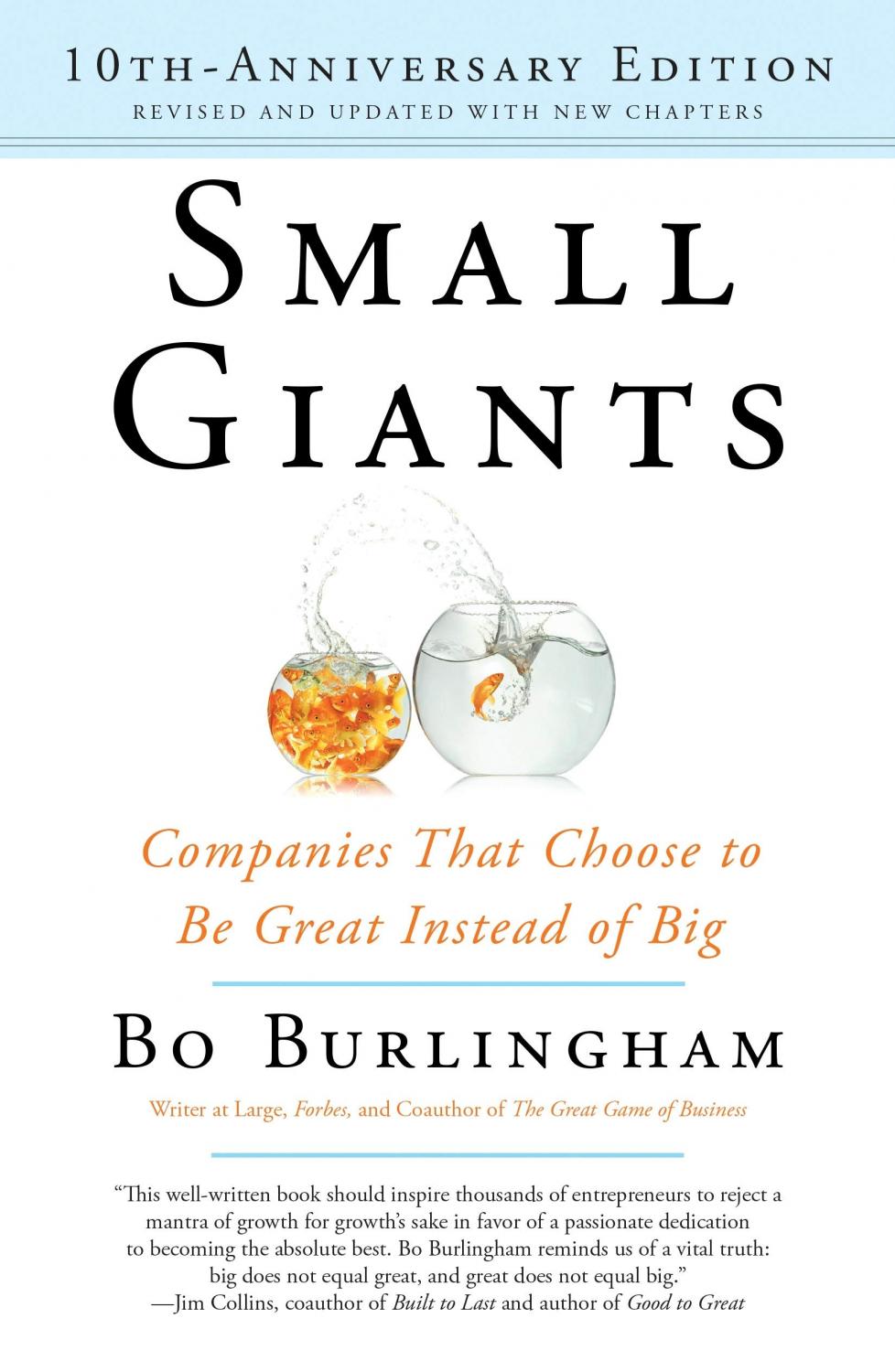 By: Bo Burlingham
Recommended By: Stephanie Royal, associate director of the Jim Moran Institute's North Florida Operations
In Small Giants, veteran journalist Bo Burlingham takes us deep inside fourteen remarkable companies that have chosen to march to their own drummer. They include Anchor Brewing, the original microbrewer; CitiStorage Inc., the premier independent records-storage business; Clif Bar & Co., maker of organic energy bars and other nutrition foods; Righteous Babe Records, the record company founded by singer-songwriter Ani DiFranco; Union Square Hospitality Group, the company of restaurateur Danny Meyer; and Zingerman's Community of Businesses, including the world-famous Zingerman's Deli of Ann Arbor.
---
Switch: How to Change When Change Is Hard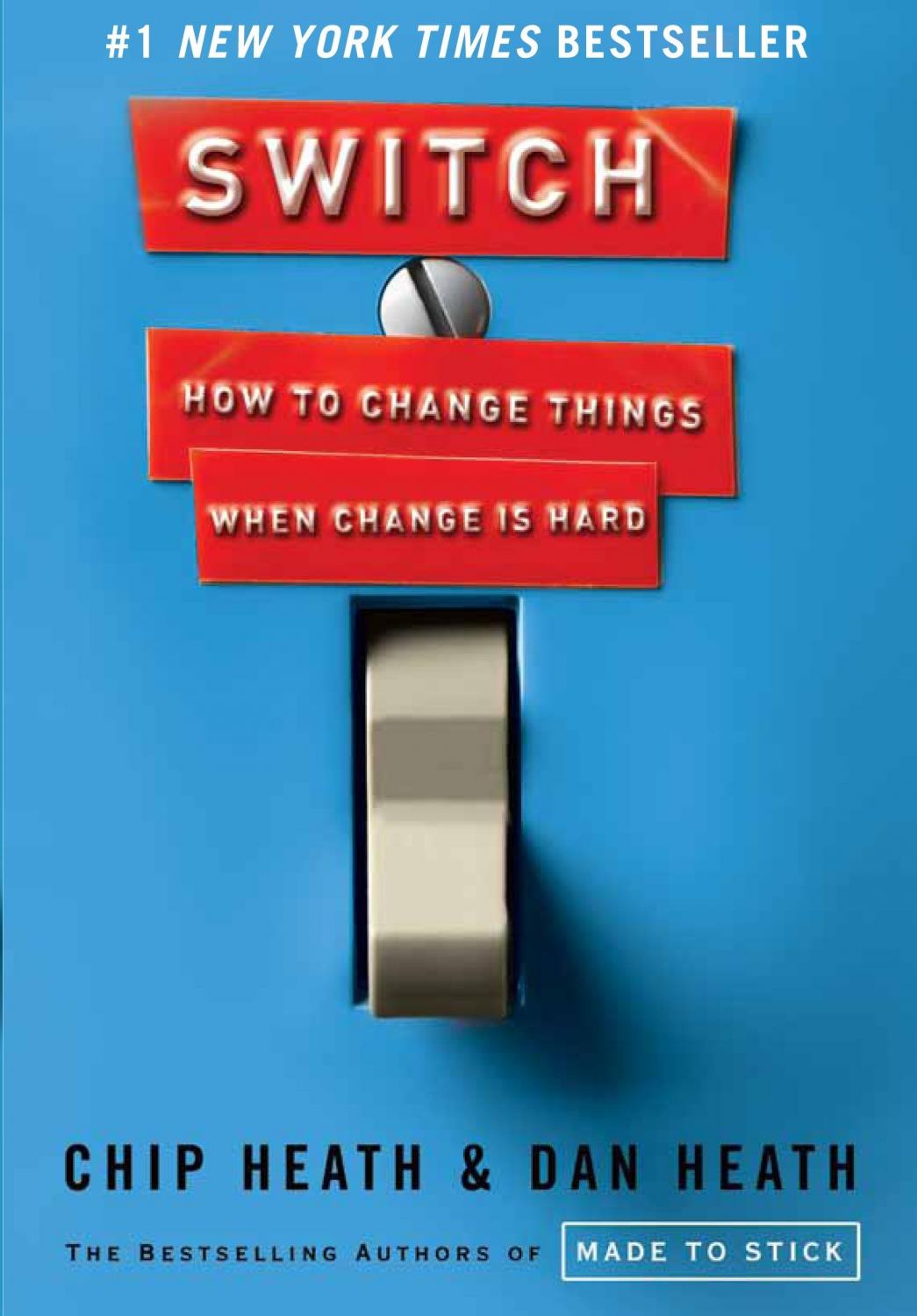 By: Chip Heath and Dan Heath
Recommended By: Stephanie Royal, associate director of the Jim Moran Institute's North Florida Operations
Why is it so hard to make lasting changes in our companies, in our communities, and in our own lives? The primary obstacle is a conflict that's built into our brains, say Chip and Dan Heath, authors of the critically acclaimed bestseller Made to Stick. Psychologists have discovered that our minds are ruled by two different systems—the rational mind and the emotional mind—that compete for control. The rational mind wants a great beach body; the emotional mind wants that Oreo cookie. The rational mind wants to change something at work; the emotional mind loves the comfort of the existing routine. This tension can doom a change effort—but if it is overcome, change can come quickly. In Switch, the Heaths show how everyday people—employees and managers, parents and nurses—have united both minds and, as a result, achieved dramatic result.
---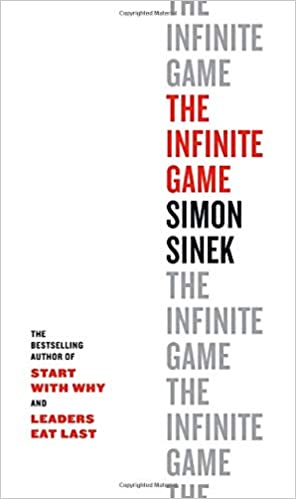 By: Simon Sinek
Recommended By: Shane Smith, director of the Jim Moran Institute's Central Florida Operations
How do we win a game that has no end? Finite games, like football or chess, have known players, fixed rules and a clear endpoint. The winners and losers are easily identified. Infinite games, games with no finish line, like business or politics, or life itself, have players who come and go. The rules of an infinite game are changeable while infinite games have no defined endpoint. There are no winners or losers—only ahead and behind. The question is, how do we play to succeed in the game we're in? In this revelatory new book, Simon Sinek offers a framework for leading with an infinite mindset.
---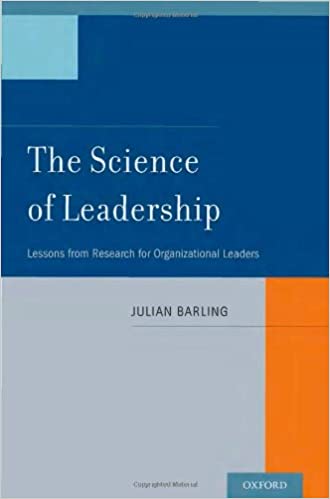 By: Julian Barling
Recommended By: Lindsey Boomer, manager of national programs for the Jim Moran Institute
In The Science of Leadership, Julian Barling takes an evidenced-based approach, relying primarily on the knowledge generated from research on organizational leadership conducted around the world and personal reflections based on two decades of involvement in leadership research and leadership development with executives. While leadership has been studied within all the major social sciences, Barling mainly focuses on findings from psychological research. The first part of the book explains the nature of organizational leadership, responds to the question of whether leaders "matter," and explains how leadership works.
---
Zero to One: Notes on Startups or How to Build the Future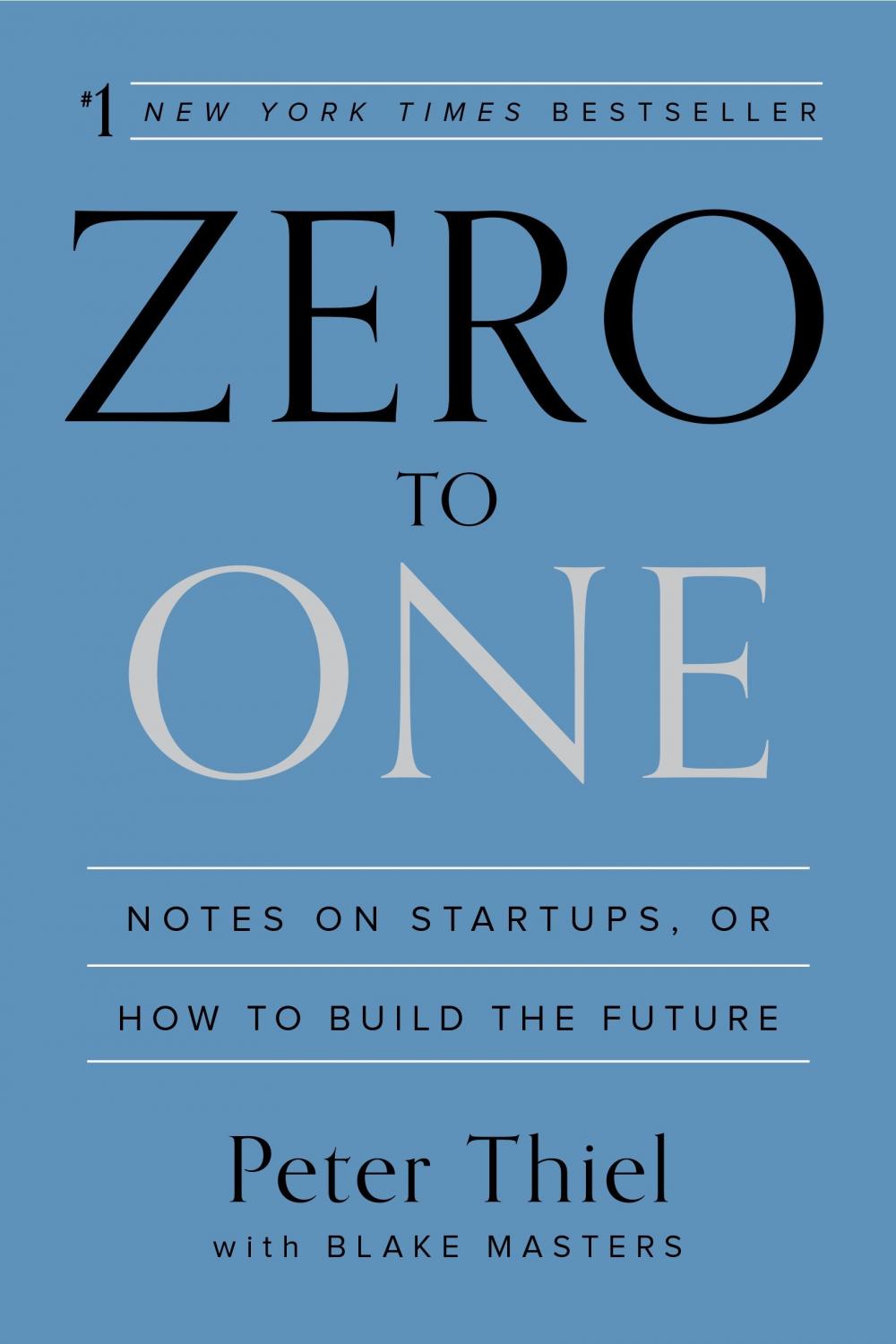 By: Peter Thiel
Recommended By: Nicolette Hoffman, events and marketing coordinator for the Jim Moran Institute
The great secret of our time is that there are still uncharted frontiers to explore and new inventions to create. In Zero to One, legendary entrepreneur and investor Peter Thiel shows how we can find singular ways to create those new things. Thiel begins with the contrarian premise that we live in an age of technological stagnation, even if we're too distracted by shiny mobile devices to notice. Information technology has improved rapidly, but there is no reason why progress should be limited to computers or Silicon Valley. Progress can be achieved in any industry or area of business. It comes from the most important skill that every leader must master: learning to think for yourself.
About the Jim Moran Institute for Global Entrepreneurship
The Jim Moran Institute for Global Entrepreneurship cultivates, trains and inspires entrepreneurial leaders through world-class executive education, applied training, public recognition and leading-edge research. Jim Moran was an automotive pioneer and an entrepreneur at heart, who at the age of 7, sold soda pop at sandlot baseball games in Chicago. With a career that spanned more than six decades, he built an amazing chronicle of achievements in the automobile industry. His vision for the Jim Moran Institute was to provide opportunities that would help others become more successful business owners. A 1995 contribution from Jim and Jan Moran and JM Family Enterprises established the Jim Moran Institute for Global Entrepreneurship at the Florida State University College of Business. Since 2011, further enhancements to the Jim Moran Institute and its outreach have been made possible by Jan Moran and The Jim Moran Foundation.