The Jim Moran Institute for Global Entrepreneurship Fellows represent a community of professional and scholarly individuals from a wide array of backgrounds and professions who share their experience, perspective, and expertise in assisting small business owners, non-profit leaders and area directors within the areas served by the Jim Moran Institute.
---
Jacksonville Fellows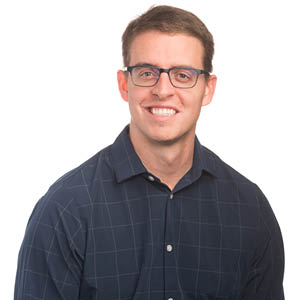 Chad Corbitt
Vice President, Worldwide Product
Global Payments
Chad Corbitt currently serves as Global Payment's Vice President of SMB point-of-sale strategy. He brings more than ten years of experience leading SaaS-based solutions and client service organizations.
Prior to his current role, Chad has served in multiple management positions specializing in product, sales, and operations. His previous ventures include TSYS (merged with Global Payments), iMobile3 (acquired by TSYS), Group Interactive Networks (acquired by Togetherwork), and Study Edge (Y-Combinator company).
Throughout his career, Chad has been a speaker and contributor to numerous industry conferences. He holds a B.S. in Finance from Florida State University and is very passionate about helping small businesses, early entrepreneurs, and anywhere he can make a difference. In 2013 Chad received the FSU Recent Alumni Achievement Award and his company was named to the Seminole 100 list in 2017.
During his spare time, Chad enjoys spending time with his wife Heather, his daughter Quinn, boating, running, traveling, and hitting the trails with his two standard poodles.
---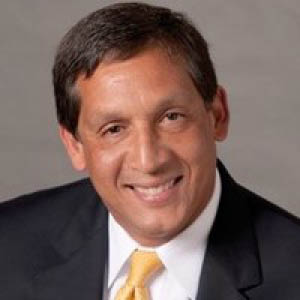 Paul Martinez
CEO
Boys & Girls Club of NE Florida
Paul Martinez has many years of experience in advertising and communications through his tenure as CEO of Martinez Advertising & Communications Group, an award-winning full-service advertising agency with an emphasis on B2C and non-profit organizations. In 2013, Paul began working with the City of Jacksonville overseeing departments that included Procurement, Grants, Jacksonville Small and Emerging Business Program, and Ombudsman Office, with special liaison responsibilities to the Jacksonville Public Library, Jacksonville Children's Commission and Human Rights Commission. In this role, he managed more than 250 employees with a combined budget of more than $450 million. Today, he is the CEO of Boys & Girls Club of Northeast Florida and is working to make a positive difference in the life of more than 5,000 children in our area. In the role of CEO, he oversees and encourages 300 employees with a nine-million-dollar budget and 25 facilities.
Paul earned his bachelor's degree in marketing and management from Jacksonville University, is a 2013 graduate of Leadership Jacksonville, recipient of a Jacksonville Jaguars Hispanic Heritage Leadership Award, HCREO - Hispanic Council for Reform of Educational Options, Board Member, Lifework Leadership Program graduate, Mayor's Hispanic Advisory Board Chairman, Mayoral Appointee in 2013, and Regional Council of Northeast Florida 2011 Leadership Graduate.
Paul is married to Tracey, has three children, and his hobbies include boating and fishing.
---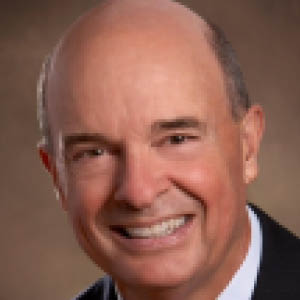 Bob Moore
Vice President - Retired
J.M. Family Enterprises
With more than 40 years of business experience, Bob Moore's remarkable career has taken him from accounting and finance to real estate and the automotive industry. After graduating from Florida State University's School of Business in 1972, he would go on to pursue career opportunities at Peat, Marwick, Mitchell and Co., Lewis Business Forms and Fletcher Properties before joining J.M. Family Enterprises in 1979. There he would work his way up to Vice President of Vehicle Processing and Logistics in 1995, where he was responsible for the company's three vehicle processing centers and trucking operation.
Born and raised in Jacksonville, FL, Bob has been a constant leader in business and community development within his hometown, serving as a Board Member for the UNF School of Business, Jacksonville Zoo, Youth Automotive Training Center and as a Trustee for the Jacksonville Chamber of Commerce. He is currently a JAXSPORTS Committee Member and was previously a member of the Downtown Development Authority for Commerce, GA. After retiring in 2013, Bob enjoys spending time with his wife Vicky, their two sons David and Matthew and their three granddaughters.
---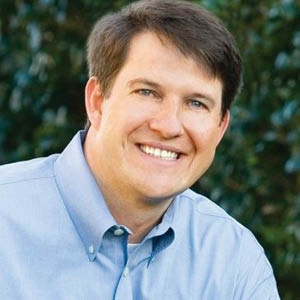 Sean Reichard
Managing Director 
Alluvion Staffing
Sean is the Managing Director of Alluvion Staffing. In his role, Sean oversees the Professional Staffing and RPO business units for Alluvion. Alluvion is a Jacksonville based staffing firm with strategic recruiting locations located around the country. In 2018, Alluvion successfully placed more than 4000 candidates in jobs located in more than 40 states. Alluvion was also named A Best Place to Work, Business Journal Fast 50 and has placed on the Florida 100 list for annual growth. Before joining Alluvion, Sean was President of Reichard Staffing for 15 years until its merger with Alluvion in 2015. Sean is very active in the Jacksonville business community and often consults with companies on branding, hiring and retention strategies. He frequently consults with local organizations including the Federal Reserve Bank, Jacksonville Chamber and Business Journal for market insights on the local job market based on his 20 years of market knowledge. Sean cares deeply about Jacksonville and serves on many community boards including St Joseph Catholic Church, Rotary Club of Deerwood, Boselli Foundation and JMI Jacksonville.
---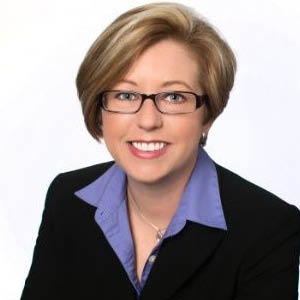 Sara Slettebo
President
ReMilNet, LLC
Sara Slettebo is president of ReMilNet, LLC, a defense contracting firm that leverages retired military, veterans, and subject matter experts to support customers across the globe in the areas of organizational improvement, financial management, logistics, and information technology. Since 2003, ReMilNet has helped customers identify cost savings, reduce risk, improve performance, and increase organizational effectiveness.
Sara also serves as the Executive Director for the Association of Veteran Friendly Employers, which provides employers and human resource personnel with tools, training and resources to maximize the identification, hiring, and retention of Veterans in the workplace. Prior to joining ReMilNet in 2005, she worked at a Fortune 250 company supporting executive management and the board of directors where she improved efficiencies in data collection, reporting, and compensation.
With degrees in Business Management and Transportation & Logistics, Sara was named a 2016 Small Business Leader of the Year by the Jacksonville Chamber's Entrepreneurial Growth Division. She currently serves as Subcommittee Chair for the Jacksonville Sherriff's Office Training Taskforce, is an active member of the Women in Defense First Coast Chapter and Greater Jacksonville American Society of Military Comptrollers.
Sara is married and lives in Jacksonville, Florida with her husband Kelley.
---
South Florida Fellows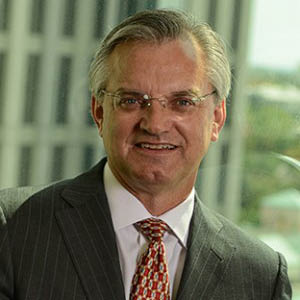 Robert Barron
Partner
Berger Singerman
Robert W. Barron is a Florida-based business attorney with significant experience with real estate asset and financing transactions, corporate acquisition and disposition transactions, and business and debt restructurings.
Robert has significant experience in real estate asset transactions involving multifamily apartments, condominium projects, shopping centers, office buildings, hotels, industrial properties and undeveloped land and the trading in debt secured by these types of assets. Robert represents borrowers and lenders in real estate mortgage financing transactions, including representing borrowers in commercial mortgage backed securities (CMBS) loans. He also represents buyers and sellers in the acquisition and disposition of commercial real estate assets.
Robert assists clients with the negotiation, formation, and restructuring of complex corporate, limited partnership and LLC structures for corporate and real estate asset transactions, including and the structuring and negotiation of shareholder agreements, limited partnership agreements and LLC operating agreements and the negotiation and settlement of internal disputes among shareholders, partners and LLC members.
Robert also advises not-for-profit companies, educational organizations and other charities in connection with the use of entrepreneurial strategies to obtain capital and to accomplish their mission and purpose, including through the use of program related investments provided by private foundations and funds provided by donor advised funds.
---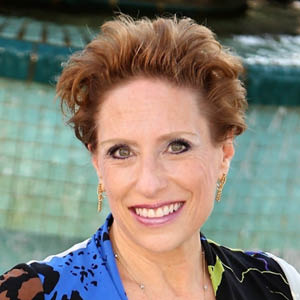 Bobra Bush
President
Telcom Corp. / Telcare Corp.
Bobra S. Bush is the President and owner of two successful small businesses based in Boca Raton, Florida. Telcom Corporation, founded in 1989, is celebrating its 29th year in business, and audits telecommunications bills for businesses, finding huge errors and inefficiencies on the bills for local telephone service, long distance, cellular, and internet. Telcom also provides objective telecommunications consulting services, assisting businesses with selecting the right equipment and providers for any voice and data budget.
Telcare Corporation, founded in 1993, provides customer retention services specializing in new and existing customer satisfaction surveys. Telcare's programs are designed to produce higher profit margins by obtaining honest customer feedback, leading to internal improvements. Clients then retain more customers and employees, along with experiencing a stimulation of repeat business and referrals from a client's existing customer base.
Bush's early passion for public policy led her to an unsuccessful run for the State House in 2000. For the National Federation of Independent Business (NFIB) and the Boca Raton Chamber's PAC, she plays an active role lobbying state and local elected officials for pro-small business legislation, as well as designing unique strategies to elect endorsed PAC candidates. Bush is also an active member of the Boca Raton Chamber's Government Affair committee. Bush regularly contributes her time and efforts to community organizations such as Boca Helping Hands, and her synagogue, Congregation Gan Eden.
---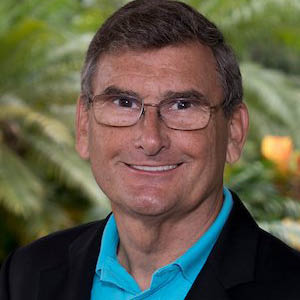 George Gremse
Vice Chairman
SCORE Mentors Broward
Mr. Gremse has held senior management positions in both Fortune 500 companies and start- ups. He is President of Jolizmo Consulting and Investments, Inc., Vice Chairman and Immediate Past Chairman of Broward SCORE and he served on the Board of Directors of Metro Broward Economic Development Corporation.
He was Division President at Velocity Express, CEO of Advantage Rent A Car; President and COO of the Far&Wide Travel Corporation a global travel provider and tour operator with offices in the U.S., Europe, and Asia; President and COO of Alamo Rent a Car, President of Adia (Adecco) Staffing North America with 325 branches in the U.S. and Canada; Vice President at National Car Rental, Division Vice President of the Southeastern U.S. Panama, and the Caribbean at Hertz; and Vice President at Citibank's New York Retail Bank.
From 2012 to 2017 George was the Chairman of Broward SCORE. He participated in leading a group of more than 70 volunteer business consultants who annually provide guidance in Broward County to over 6,600 entrepreneurs and small business owners on everything from starting up to managing sales, marketing, operations, website development, etc. He continues his volunteer work as mentor, workshop presenter, speaker, and advisor to the Chairman.
Mr. Gremse served in South America in the Peace Corps and holds a B.S. from Cornell University and an MBA from Baruch College of the City University of New York.
---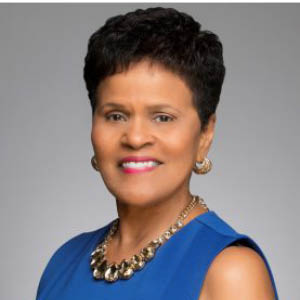 Pamela Toussaint
Founder & President
Ultimate Image Coach
Pamela Toussaint, MBA, professor and keynote speaker, is the founder and president of Ultimate Image Coach (UIC), a Certified Small/Minority Business Enterprise, specializing in corporate training and business consulting. Her team's training specialties include leadership, customer relations, personal branding, communication, customer relations, gender parity, and soft skills. UIC's clients include public and private sector employers.
Toussaint is a subject matter expert on executive presence and customer service skills. She presents these topics for Florida State University's Jim Moran Institute's Small Business Executive Program. She leads and facilitates South Florida's Entrepreneur Readiness Certification program. Her collaboration with local government entities, banks and community partners have resulted in over 300 new start-up businesses contributing to the vibrancy of the County's economy.
Her Human Resource, Client and Operations executive leadership in Fortune 100 companies spanned three decades. She understands the challenges businesses face. Pamela brings passion and energy in helping her clients to successfully deliver business results.
In her widely acclaimed book The Audacious Woman: Blaze Your Own Path to Prosperity, Toussaint lays out a compelling formula and a step-by-step personal branding guide to help women achieve life-changing success. Her newly released 2nd Edition is an impassioned call to action for men and women to co-create a future of prosperity, mutual respect and harmony. She facilitates culture transformation discussions with employers on gender parity issues.
She is a board member of Gold Coast Public Relations Council and a Quantum House Advisory Council member. She is a member of Women's Chamber of Commerce Palm Beach County and co-founder of Professional Women's Network.
Toussaint's family is her first priority. She is passionate about empowering women, youth, entrepreneurs, and career professionals to disrupt the status quo, seize opportunities, and live abundantly.
---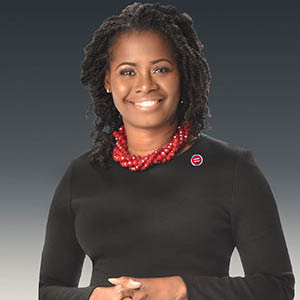 Germaine Smith-Baugh
President & CEO
Urban League of Broward County
Since 2006, Dr. Germaine Smith-Baugh has served as President and Chief Executive Officer of the Urban League of Broward County. She was appointed as the only woman and the youngest administrator to lead a Florida affiliate of the National Urban League, a historic civil rights organization dedicated to securing economic self-reliance, parity, power, and civil rights.
Under Dr. Baugh's leadership, the Urban League of Broward County has had significant accomplishments while serving more than 11,000 individuals and families every year through education, jobs, housing, and health initiatives.
These achievements include opening the 28,000 sq.ft. state-of-the-art Community Empowerment Center in Fort Lauderdale, where Urban League programs and services were expanded to further the mission. In addition, Dr. Baugh spearheaded efforts to secure Greater Fort Lauderdale as the premier destination for the 2015 National Urban League Conference – which was recognized as the third largest conference in National Urban League history, attracting over 13,000 attendees and generating an estimated economic impact of $10 million for the region. Also, in 2016, she and her team worked to expand Urban League's services to include the Entrepreneurship Center and Small Business Loan Fund to support minority-owned businesses.
A native of St. Thomas, United States Virgin Islands, Dr. Baugh holds a bachelor's degree in business communications and a master's degree in social work administration from Florida State University. She also holds a doctorate from Nova Southeastern University in organizational leadership with a concentration in non-profit leadership and management.
She credits her success to a strong commitment to her faith and family, and the demonstration of hard work and perseverance by her parents. She is married to Paul Allan Baugh, an administrator for the School Board of Broward County, and is the mother of two wonderful children: Allan Nathaniel Baugh and Victoria Niara Baugh.
---
Tallahassee Fellows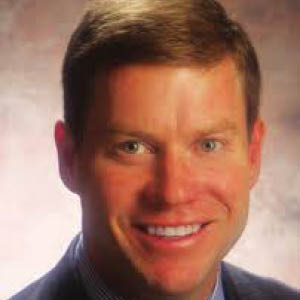 Sammie D. Dixon, Jr.
President & CEO
Prime Meridian Bank
Sammie Dixon currently serves as President and Chief Executive Officer of Prime Meridian Bank, a community bank he helped form in 2008. He began his career in 1997 with NationsBank and held various positions, including CEO, in other regional banks in Florida and South Georgia.
Mr. Dixon is an avid proponent of continuing education both for himself and his entire banking team. He has a strong belief in transparency and places a premium on developing and maintaining his bank's culture and brand.
Dixon is a Director for the Florida Bankers Association's Florida School of Banking and was the 2016 Florida School of Banking freshman class adviser.
He is a business and community leader, serving as a member of the Rotary Club of Tallahassee, a Board member of Big Bend Hospice Foundation, the Boys & Girls Clubs of the Big Bend, and the Tallahassee Chamber of Commerce. He is also member of the Tallahassee Memorial Hospital Foundation Board of Trustees.
---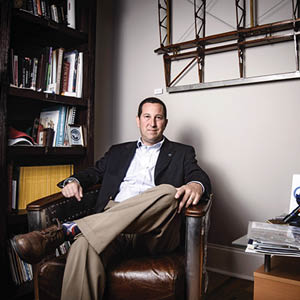 Alan Hanstein
Executive Director, Challenger Learning Center 
Alan Hanstein was named Executive Director of the Challenger Learning Center in June 2022. He has more than three decades of experience leading successful technology companies. Active in the community, Hanstein serves on several non-profit boards, including Making Awesome, Tallahassee's Makerspace and Moonshot Florida. He served on the boards of Florida State University Schools and Knight Creative Communities.
He is a graduate of Florida State University and a 30-year resident of Tallahassee, where he resides with his wife Amy and their two children.
---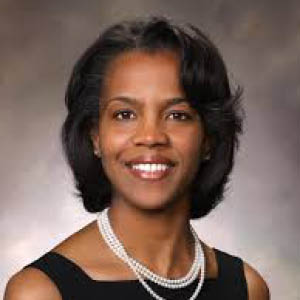 Katrina Rolle
President & CEO, Community Foundation of North Florida
Katrina Rolle is a native of Miami, Florida and has lived in Tallahassee, Florida since 1997. She is currently President/CEO of the Community Foundation of North Florida. Prior to accepting this position, she was the President & CEO of the United Way of the Big Bend as well as a community volunteer and law firm owner. Katrina received her Bachelor of Science degree in Business Administration from Tuskegee University and law degree from the University of Florida.
Active in the community, Katrina is currently a board member for Tallahassee Chamber of Commerce and a Maclay School Trustee. She is also a graduate of Leadership Florida, Leadership Tallahassee, and Leadership Miami.
Katrina is married to Gary Rolle, M.D., an Orthopedic Surgeon at Tallahassee Orthopedic Clinic. They have four children.
---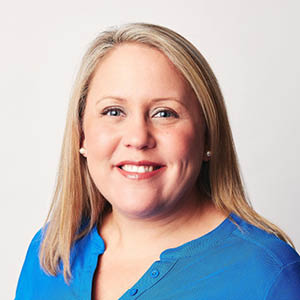 Tracey Shrine
CEO & Co-Owner
Full Press Apparel, Inc.
In 2006, Tracey joined her husband Danny as his business partner at Full Press Apparel and has helped grow the business significantly in sales, client reach and employees. In 2008, Tracey and Danny purchased a promotional products franchise, Adventures in Advertising, and also started a new clothing company, TD Fanwear, specializing in niche apparel solutions for FSU retail product offerings.
Throughout her professional career, Tracey has been involved in many local nonprofit organizations including The Junior League of Tallahassee, Junior Achievement and Big Brothers Big Sisters. Tracey has been an active participant in the Jim Moran Institute's CEO Peer2Peer program, attends monthly Women's Roundtable meetings and is a member of the Tallahassee Entrepreneurs Organization (TEO).
Tracey Shrine is married to Danny Shrine and a mother to two amazing boys, Aiden and Brendan. After getting engaged to Danny is 2001, Tracey moved from Gainesville to Tallahassee and transferred to Florida State University where she earned B.S. degrees in both Criminology and Psychology. When not working on or in her family business, Tracey enjoys spending time with her family doing anything outdoors: walking their dogs (Boots & bailey), swimming, kayaking, hiking, tennis and attending FSU football games!
---
Tampa Fellows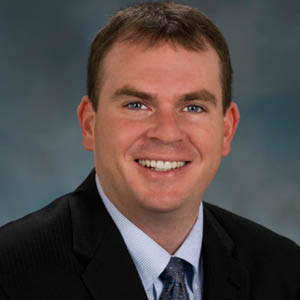 Brad Pierce
President
Restaurant Equipment World 
Brad Pierce began his career at the age of 13 when he founded a wholesale computer company in his bedroom. He currently serves as president of Restaurant Equipment World (REW), a global leader in the foodservice equipment and supplies industry. His organization sells more than 330,000 products and serves more than 100,000 customers in all 50 states and internationally in more than 110 countries. Several years ago, he created REW's sister company, Critical Supply World, which sells products to troubled and high-risk areas of the world.
Pierce, who has appeared in dozens of national publications, speaks professionally to organizations ranging from Fortune 500 companies to smaller industry groups. A national spokesperson representing various facets of the aviation industry, Pierce serves as president of his industry's dealer association, and has had the honor of testifying in front of both the U.S. Congress and Senate. Pierce's primary office is located in Orlando, Fla., and his international office is located in Dubai, United Arab Emirate, where he also holds residency.