Certified Business Coach
ActionCOACH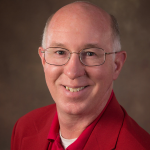 Mark Raciappa graduated from the FSU College of Business with a B.S. in Management.
He has more than 30 years of business management experience, and has led four distinct turnarounds in the face of competitive market saturation, resulting in sales increases of 50-250% and profit improvements of 300-500%. Raciappa owned and operated his own retail business, and realized a 533% return on invested capital when it sold in 2005.
Raciappa has one adult child, two adorable grandchildren and a rescue dog. He loves to read non-fiction stories of accomplishment over adversity. He also enjoys FSU Football, Chump Car racing, and classic car collecting and restoration.