Director, North Florida Operations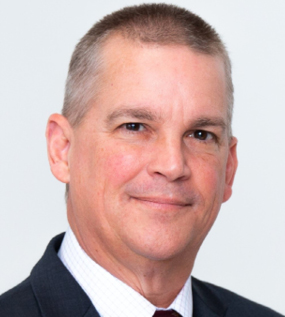 Mike Campbell is the director of North Florida Operations for The Jim Moran Institute for Global Entrepreneurship.
Campbell is in his eighth year with the Jim Moran Institute. He came to the Institute with more than 18 years of experience in the financial industry and has been an entrepreneur since 1999 as a financial advisor, business advisor and the former owner of two successful businesses which he sold in 2012. His business advising experience includes assisting businesses and non-profits in improving areas of operations, management, marketing and financial management. Considered an expert in using the Business Model Canvas for existing businesses, he has the ability to get CEO's thinking differently and being more efficient. Campbell also has more than eight years of development experience in the non-profit industry as vice president of endowments and as a consultant to a statewide grant foundation. 
He has an extensive history of community involvement, which includes: Current member of the Tallahassee 100 and member of the Institute for Nonprofit Innovation and Excellence (INIE) Member Advisory Council 2021; 2020 Award of Merit for his years of helping minority businesses from the Minority Enterprise Development (MED) week committee; past Chair of the 2020 KCCI Project Advisory Panel; Chair of the Big Bend Alliance of Entrepreneur Resources Organizations (AERO); 2015 Business Advisor of the Year award from the Big Bend Minority Chamber; past member of the Jacksonville Chamber Board of Governors; past Knight Creative Catalyst Institute (KCCI) catalyst; past board member of Junior Achievement Big Bend (JABB) while Chairing the JABB "Be Entrepreneur" program and creator of the "Shark Bowl" for high school students; past president of the Tallahassee Association of Insurers and Financial Advisors; past board member of the Lanark Boat Club; Past president of the Bankers Administration Institute (BAI); past board and executive committee member for The Greater Tallahassee Chamber of Commerce; past chair and a founding member of the Chamber Leads Advisory Council; past chair and a founding member of Leads Group 6.
Campbell studied business at Tallahassee Community College and Florida State University.
---
Interesting Facts
Loves saltwater fishing with his family.
title-inside title-centered
2